Business Security System Installation and Support.
Enter your details to request a FREE site security survey.
March Networks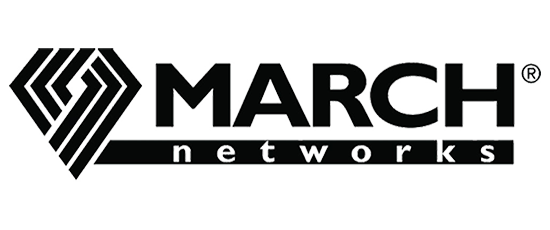 March Networks are a leading provider of IP CCTV. Their solutions are used by some of the world's largest organisations for advanced security, loss prevention, risk mitigation and operational efficiency.
The March Networks product portfolio includes web-based Command video management software (VMS), high-definition IP cameras, analytics, encoders, hybrid network video recorders (NVRs/DVRs) and innovative business intelligence applications that help increase the return on security technology investments.
Benefits
March Network offers an end-to-end approach giving the flexibility to deploy all-IP video today or support the transition to an open, IP video environment. The March products will support the common management of both IP and hybrid IP/analogue systems and allow you to:
Maintain the highest security standards for customers and employees
Reduce losses from theft, fraud and other crimes
Mitigate security and liability exposures
Leverage video intelligence to improve operations, performance and return on investment