Business Security System Installation and Support.
HOW CAN WE HELP? Enter your details and we'll be in touch.
CHAS - Contractors Health and Safety Assessment Scheme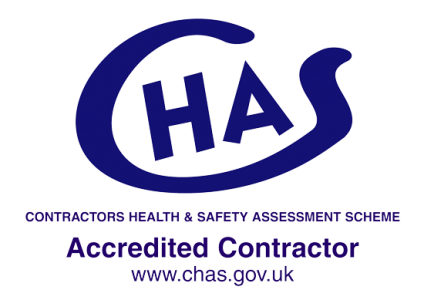 Contractors Health and Safety Assessment Scheme CHAS is dedicated to completing health and safety pre-qualification assessments to a nationally recognised and accepted threshold standard.
CHAS is a founder member and past Chair of Safety Schemes in Procurement – Competence Forum or SSIP.
CHAS Assesses:
Health and safety policy statement.
Organisation for health and safety.
Specific health and safety arrangements to a standard acceptable to buyers and to others.
CHAS started with two main aims:
To improve health and safety standards across Great Britain.
To reduce duplicated safety applications for both suppliers and buyers.
CHAS now has more than 500 public and private sector buyer organisations, such as councils, housing associations, NHS trusts, including a growing number of large private companies who employ sub-contractors.
AlertSystems participate in the CHAS scheme to further demonstrate their commitment to health and safety in the workplace in conjunction with a membership of other accreditation schemes.