Business Security System Installation and Support.
Business Security, Maintenance, Servicing & Support
As one of the UK's leading providers of Security Systems to businesses AlertSystems is committed to providing excellent products and outstanding customer care to organisations seeking
high-quality business security solutions.
With thousands of commercial security installations across the country, we are a trusted security supplier to organisations across all industry sectors. These include transport & logistics, food production, education, hotels, utilities, waste management and many more. Advances in security solutions, most notably the development of High Definition IP CCTV surveillance and Access Control provides the active monitoring of key processes and quality control management.
Our Business is Protecting Yours
As an independent company, we offer our customers the best business security systems available.
We provide a wide range of solutions, including the latest High Definition Surveillance Systems, Access Control, Intruder Alarm and Fire Detection Systems.
The benefits of these systems include:
Minimising opportunities for theft
Monitoring of safe working practices
Viewing and evaluating day-to-day operations
Reducing false liability claims
Protecting buildings and assets
Allowing you to remotely manage security across the site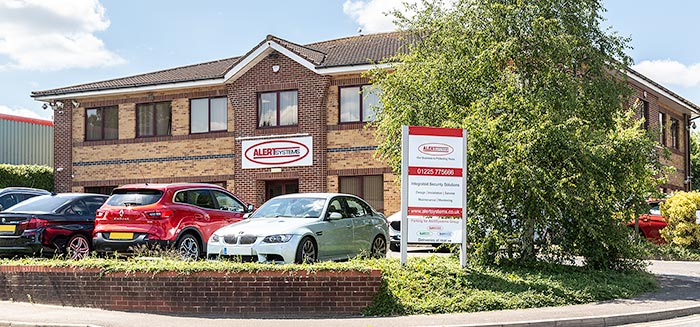 Careers
If you're looking for a challenging new career that offers excellent career prospects, then AlertSystems would love to hear from you.
As a leading provider of security solution, we are always excited to hear from ambitious people who are willing to learn new things and can add real value to our company.
To discover more about a career at AlertSystems, click here.