Business Security System Installation and Support.
Enter your details to request a FREE site security survey.
Hanwha Video Encoders
The 4 channel ONVIF compliant video encoder provides a cost-effective and easy to implement a method of transferring analogue cameras to an IP network based security system. This offers the perfect hybrid solution for users looking to upgrade their control management and recording equipment to an IP platform, however, take advantage of existing analogue camera technology and cabling infrastructure. The 4 channel encoder allows images to be transmitted in real-time and includes a multi-streaming feature giving the user a host of viewing and recording options.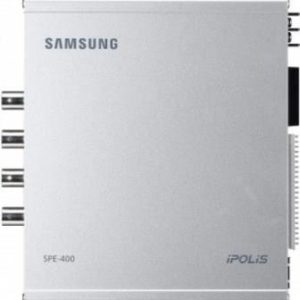 4 Channel Video Encoder
Key Features
25 fps at a 4CIF resolution
H.264, MPEG-4, MJPEG multiple codecs
Multiple streaming simultaneously
10/100/1000 BASE-T
The 1 channel encoders utilise highly efficient compression technology and are ONVIF standard compliant for operating with third-party management platforms. This allows users to leverage cost savings by using their existing analogue cameras as they upgrade to an IP network based security solution. They are also fully compatible with Samsung's license-free Net-I Viewer software which is able to bring network and analogue based devices together onto a single platform for the perfect hybrid solution.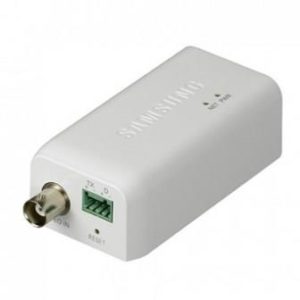 1 Channel Video Encoder
Key Features
25 fps at a 4CIF resolution
H.264, MPEG-4, MPJEG multiple codec
Multiple streaming simultaneously
10/100 BASE-T, POE