Business Security System Installation and Support.
CAN WE HELP?Enter your details and we'll be in touch.
Hanwha Techwin WiseNet Lite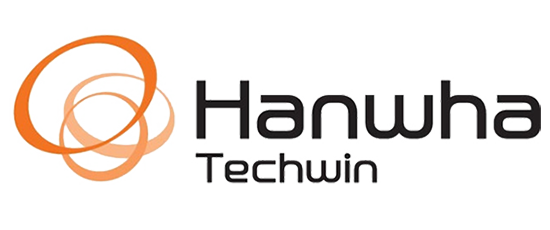 Hanwha Techwin offers robust and reliable video surveillance products designed to meet the current and future needs of business security. Hanwha Cameras, Video Recorders and Analogue Video Encoders are built to exacting standards which reflect precision engineering. What separates Hanwha Techwin from the crowd is the long list of innovative features built into their products which collectively deliver tangible benefits and outstanding value. The Hanwha Techwin system delivers a reliable and user-friendly interface featuring:
Simple to use search modes (by time, date and event) available at the Network Video Recorder itself
Various recording modes (normal, event and scheduling recording)
SmartViewer Management Software offering the ability to view live and recorded images from your site networked PC's.
SmartViewer Provides
Up to 36 cameras monitoring live and 16 images on simultaneous playback

Preferred viewing confirguration can be saved as a favourite view, allowing immediate access to important scene views

Various easy to navigate event search modes

Incidents can be snapshotted with a single click, allowing a PDF to be saved or a print of the incident to be produced

Access for up to 20 user accounts via login with privilege set up
How they became Hanwha Techwin?
Hanwha Techwin previously known as Samsung Techwin were a subsidiary group within Samsung. However, in 2014, Hanwha who is one of the largest business conglomerates in South Korea bought Samsung Techwin. Then in 2015 Hanwha renamed the company Hanwha Techwin. Their cameras, video recorders and other IP network devices are built to exacting standards which reflect the heritage of precision engineering associated with the Samsung brand.