Business Security System Installation and Support.
360 Vision Technology VS 3104 Encoder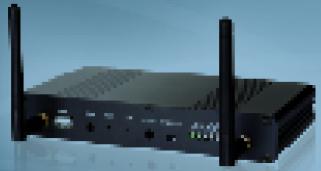 Key features:
120FPS/100FPS (@ CIF, NTSC/PAL) Recording Rate
Supports multiple Codecs (MPEG-2/4, MJPEG)
Even-driven and Pre-/Post-Alarm Recording
Round-the-clock Alarm Notification (with NxMS:optional)
USB Auto Backup on Network Disconnection
Remote Live Viewing and Control Viewing
H/W Watchdog
Multiple levels of User Authority/IP Filtering
Supports numerous PTZ protocols (Continuing to add more)
Invisible Digital Signature Embedded
Wireless Connection 801.11 a/b/g 54mbps (optional)
Product Introduction
VS3104 is an IP-based video streaming server which convertss data from analog to digital without loss and distortion. It allows you to monitor 4 channel real-time video feeds with superior clear digital image over the internet. Multiple codecs fulfill your needs in many different cases. Abundant functions such as: various recording modes, interactive voice communication, USB auto-backup on network disconnection, wireless networking and much more, provide excellent convenience and efficiency.
Other features:
Remote (Remote Live Viewer & Management)
Web Viewer (Web-Based Remote Live Viewer & Management)
IP Finder
Backup Viewer
Specification
General
Video Input
4 Chs BNC
Video Output
1 CH Phone Jack
Resolution
704×480/704×240/352×240 (NTSC)
704×576/704×288/352×288 (PAL)
Audio In/Out
4 Chs / 1 Ch
Alarm In/Out
4 Chs / 4 Ch
Detailed Specification
Recording Rate (@CIF)
120FPS/100FPS (NTSC/PAL)
Compression Type
MPEG-2/4, MJPEG
Operating System
Embedded Linux
Backup Device
USB Memory, Network Backup, USB Connection External Device
Backup Format
Backup Viewer (Exlusive File Format) – Export in AVI, JPEG
RS485/422
PTZ Control
Network Connection
10/100 Ethernet, Wireless Network 802.11 a/b/g 54Mbps (optional)
USB
USB 2.0
Additional Functions
Recording Mode
Event-driven (Motion,Sensor), Schedule Recording
Search Mode
Preview, By Time and Event
Motion Detection
Motion Detection Areas and Sensitivity Setting
Security
Multi-levels of User Authority/IP Filtering/Data Encryption
Watermark
Digital Signature
Two-Way Audio
Support
Others
Remote S/W (Remote, Web Viewer) Back-up Viewer, Image Cleaning, SYNC
Dimensions & Environment
Dimensions (WxHxD)
180mmx30mmx98.2mm
Weight
4.7Kg
Operating Temperature
10ºC – 50ºC
Humidity
0% – 80%
Power Requirement
5V DC 3A (110V-220V AC)
Power Consumption
10W