Business Security System Installation and Support.
Wide Dynamic Camera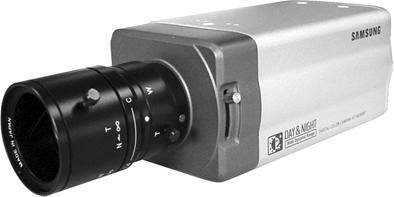 Wide Dynamic CCTV camera for adverse backlighting conditions, ideal for viewing, monitoring and recording specific areas and events. Technical details, specification and key features of Wide Dynamic CCTV surveillance camera.
Key Features
WDR function, Day/Night function with removable IR cut filter
540/570 TVL Horizontal Resolution
High sensitivity with a minimum scene illumination
Backlight compensation for various light conditions
Privacy Zones
Motion detection function with alarming output
Accepts 2 types of auto iris lenses (DC/Video)
Accepts CS/C-mount without an adaptor
Power input AC 230V
Built-in ground fault isolation transformer
The Wide Dynamic Camera incorporates the 1/3" 470,00 pixels CCD and as such can operate 24 hours a day by automatically switching to colour mode during the day and black and white (B/W) mode at night with moving filter technology. It employs the Sony CCD and utilizes a superior Digital Signal Process to supply sharp images of high resolution. Under illumination higher than a certain level, it provides outstanding colour images in colour mode and clear images in B/W mode under low-level illumination. The camera utilizes the low light function that incorporates the AGC function and low-speed shutter, so that along with the day/night function, it can represent clear images even under diffused conditions such as dimly lit parking lots or building interiors. Its exceptional BLC (Back Light Compensation) function ensures perfect backlight compensation effect every time by allowing the user to set up five preset zones, positions or sizes for the object darkened by backlighting. In addition, it can be applied for various purposes since it has motion detection functions, a camera ID indication function that indicated the camera ID up to 20 digits, a digital 10x zooming function, etc. Without ELC function, it can use the automatic lens of DC type or video selectively.
Specifications & Ordering
| | |
| --- | --- |
| Image Sensor | 1/3 CCD (Sony Super HAD) |
| Scanning System | PAL, 50Hz, 2:1 Inter Line Transfer |
| Pixels – total | 795 x 596 |
| Pixels – Effective | 752 x 582 |
| Resolution | 540 (H) lines colour, 570 (H) lines B&W |
| S/N Ratio | 50dB |
| Sensitivity Colour | 0.5 lux @ 50IRE F1.2, 0.0005 lux @ 15IRE sens up 256x |
| Sensitivity B.W | 0.05 lux @ 50IRE F1.2, 0.0005 lux @ 15IRE sens up 256x |
| No of Privacy Zones | 16 |
| Day/Night | On/Off/Auto/Ext |
| Motion Detection | On/Off |
| Wide Dynamic Range | On/Off |
| High Speed Shutter | 1/50 ~ 1/10.000 sec, auto |
| Sens Up | Off ~ x256, auto |
| BLC | On/Off/Area/Level/WDR |
| AGC | Off,Low,High |
| ELC | On (max. 1/100ksec), Off |
| Camera ID | Yes, 20 character |
| White Balance | ATW – 1/ATW-2/AWC/Manual |
| Lens Mount | C/CS mount without adaptor |
| Lens Drive Type | Auto Iris, DC, VS |
| Video Outputs | 1 CVBS, 1 Vpp, BNC |
| Alarm Inputs | 4 |
| Alarm Outputs | 1 |
| Remote Control | RS485, addressable, multiprotocol |
| Operating Temperature | -10ºC – + 50ºC |
| Humidity | Less than 90% |
| LED Indicator | Yes |
| Supply Voltage | AC24V (50Hz_+10%, DC12V + 10%/-5% |
| Power Consumption | 4 W |
| Weight | 0.41 |
| Dimensions wxhxd | 65 x 55 x 130.5 mm |