Business Security System Installation and Support.
Avigilon Video Analytics
Video Analytics uses software algorithms for the analysis of CCTV images to detect alarm conditions, such as an intruder moving into a restricted area. The major benefit of this technology is the potential for automating the sometimes laborious task of monitoring CCTV images.
Video Analytics is advanced motion detection but without the limitations, for example, if the lighting conditions suddenly change – perhaps the sun comes out from behind a cloud – false alarms are often produced. They can also be fooled by other localised conditions such as movement of animals passing through the field of view.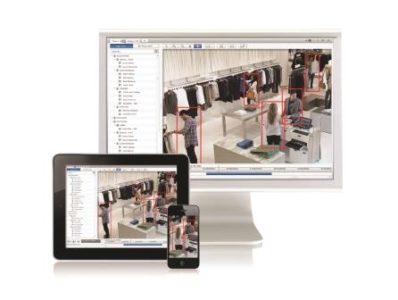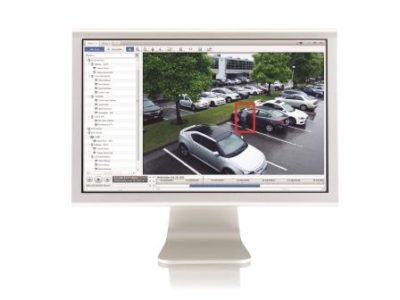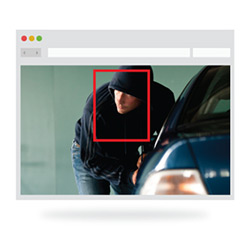 How it works
A Video Analytics system can detect objects of a specific size – typically people – while ignoring irrelevant objects. It can then track these objects reliably, taking into account perspective, and generate an alarm when specific conditions are met, which is configured in the software. In deciding whether to generate alarms, the software can take into account many factors, such as the size, speed, direction of travel of the target, and the distance it has moved. The Analytics technology enhances the management of high-definition video to analyse, without any encoding or loss of quality.
The teaching by example technology allows users to provide feedback for the accuracy of the alarms to refine the devices self-learning capabilities. The feedback trains the device, increasing the accuracy of the analytics used to determine which alarms are real.
Applications for Video Analytics are changing all the time. The most common applications are for perimeter protection, object & vehicle tracking and people detection. However, they can also be used to enhance visitor and customer experiences by detecting actions and displaying information or promotional messages.
AlertSystems offers Video Analytics from the industry's leading suppliers including the Intelli Predator from 360 Vision Technology and solutions from Video IQ, March Networks and Avigilon.
For the latest developments on video, analytics be sure to take a look at the new Unusual Motion Detection and Avigilon Appearance Search
Key Features and Benefits
Ease of installation and ongoing accuracy – Point-and-shoot system setup. Self-learning video analytics works out of the box with no manual calibration required.
Self-learning analytics lower false alarm rates – Analytics continuously adjust to increase detection and confidence levels.
A broad variety of devices – Avigilon devices embedded with self-learning video analytics include appliances and cameras with resolutions from 1MP to 4K
Pattern-based object classification and tracking technology – Object classification and tracking using pattern-based analytics algorithms are tuned to recognise people and vehicles while ignoring nuisance motion.
Operator input teach-by-example technology – Teach-by-example technology enables users to provide feedback to the system about accuracy, which further enhances the pattern-based analytics database.
Powerful Forensics – Forensic search capabilities of analytics events accelerate search times using a fully unified ACC client.
Cost effective – No Addition servers required.
No Licensing required – Fully embedded edge analytics with no additional rules-based licencing on cameras