Business Security System Installation and Support.
Enter your details to request a FREE site security survey.
Avigilon Accessories
Whether you're looking to enhance your existing system or optimize the experience of your complete Avigilon high-definition surveillance solution, Avigilon offers a variety of accessories and services to complete your system.
USB Professional Joystick Keyboard
The USB joystick keyboard allows you to have easy and complete control of all the functionality of the ACC Client for live, playback and alarm management.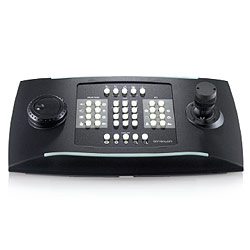 | Key Features | Benefits |
| --- | --- |
| Single Control for System Management | Convenient source that allows you to easily manage the functionality of Avigilon Control Center |
| Left and Right Handed | Easy to use, ergonomic design |
| Conventional and Digital PTZ via Three-Axis Joystick | Speed and flexibility that is unmatched by conventional operation |
Power Over Ethernet Accessories
Provide data and power over a single cable for easier installation of Avigilon cameras and encoders with our Power Over Ethernet accessories. They support a wide assortment of features, including dual firmware images and redundant stacking, to maximize your system's availability.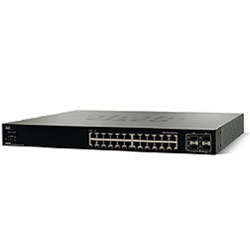 | Key Features | Benefits |
| --- | --- |
| 8 and 24 Port Managed Gigabit Switches | Support high throughput and prioritizes applications for maximum performance |
| Single Port Injector | Streamline networks for convenience |
| PoE Powered Extenders to Extend Cable Length Limits | Reduce the number of accessory power cables with convenient extension |
Camera Enclosures
Camera enclosures can protect equipment from weather and vandals. Accessory brackets are also available (or included with housing) to support common mounting methods.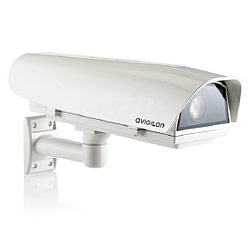 | Key Features | Benefits |
| --- | --- |
| Ready for the Environment | Reliable construction ensures vandal resistance in indoor and outdoor environments |
| Internal Heater and Blower Options | Demonstrates improved performance in extreme temperatures |
| Variety of Sizes | Ensures the best-matched enclosure for different camera formats |
Lenses
Avigilon off ers lenses for many camera formats, including dome and fi xed. They support a full range of HD solutions and complete the image quality off ered through Avigilon's range of megapixel cameras.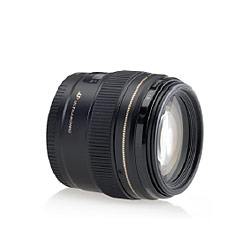 | Key Features | Benefits |
| --- | --- |
| C/CS Mount Lenses | Available in a variety of fixed and varifocal options covering very wide angle to telephoto applications |
| IR-Corrected Lenses | Available for day/night applications utilizing near-infrared illumination |
| E/EF Mount Lenses | Available in a large variety of fi xed and variable focus lenses for Pro Series models providing enhanced image quality |