Business Security System Installation and Support.
HOW CAN WE HELP?
Enter your details and we'll be in touch
Avigilon Control Centre
The award-winning Avigilon Control Centre (ACC) software with High Definition Stream Management (HDSM) technology delivers full situation awareness and indisputable image detail, leading to faster response times, reduced investigation times, and superior overall protection. Plus, ACC is just as impressive on Apple or Android mobile devices with the ACC Mobile application – perfect for security personnel in the field.
Core, Standard and Enterprise
To create the best-matched system for your surveillance needs, the Avigilon Control Centre software is offered in three editions: Core, Standard and Enterprise.
ACC Core is an entry-level version of our award-winning software that delivers advanced high-definition surveillance capabilities, ease of use, and superior image quality to small businesses.
The Enterprise edition includes more advanced features for a sophisticated solution, whereas the Standard edition is used for more focused needs or for those looking to transition to HD surveillance in the most cost-effective way.
ACC Mobile
The ACC Mobile application lets you connect to the Avigilon Control Centre software over any IP wireless network using Apple or Android mobile devices.
It lets you view live and recorded HD surveillance video from any location with a wireless connection and shorten response times even when you're in the field.
ACC Mobile is designed to efficiently support high megapixel images and detail of up to 29 MP over low bandwidth connections. It can easily connect to an unlimited number of servers and cameras expanding access to video surveillance data for greater coverage and remote monitoring.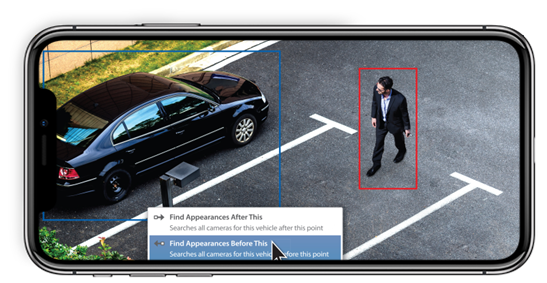 As a securely distributed network platform with enterprise-class reliability, Avigilon Control Centre (ACC) effectively captures, manages and stores high definition multi-megapixel surveillance video while efficiently managing bandwidth and storage.
ACC can easily accommodate conventional and PTZ analogue cameras, as well as both audio and video from a broad range of third-party IP cameras and encoders from other manufacturers.
This gives you the ability to build a hybrid system that allows for a budget-conscious migration from analogue to digital. ACC is powerful and intuitive, with an easy to use interface that allows personnel to evaluate and respond to events with minimal training.
Benefits of Avigilon Control Centre
Integrated Graphics Mapping for System Layout
HD Recording and Playback Timeline
Bandwidth Management and Remote Viewing
Bookmark and Export HD Surveillance Footage
Video Search
Alarm Monitoring
POS Transaction Engine
Acquisition Manager
Simple Camera and Server Installation
Detailed Management, Monitoring, and Reporting system Status and Security
Scalable Integration with Legacy Systems