Business Security System Installation and Support.
Dycon D1100 Digital Communicator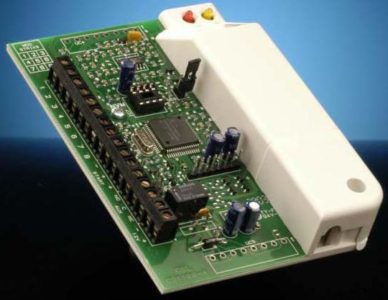 The Dycon D1100 is a digital communicator device that provides a cost-effective product for signalling alarms. When the alarm is activated it signals the alarm to an Alarm Receiving Centre (ARC) where the data is then received, processed and actioned.
Key Features:
8 channels
NVM re-usable chip fully compatible with Scantronic NVM chips
Miniature size 117mm (h) x 83mm (w) x 20mm (d)
2 options: standalone or plug-in. Standalone units are available in both digital and speech signalling formats.
PC programmable
Three-way calling to override engaged telephone line
The plug-in units provide signals from a range of manufacturers controls panels using the UK plug-on digi standard
Built-in abort function
Built-in relay for serial handset connection
Auto-sensing inputs