Business Security System Installation and Support.
Graphical Displays – Report Watch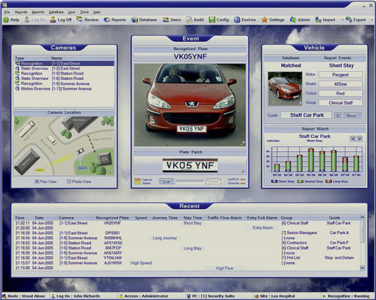 Report watch allows you to monitor any of your reports in real-time without having to leave the main screen.
Report records are designed to be stored indefinitely and over time builds up data to allow trends in speeds, journey times, car park usage and traffic density to be easily identified and presented.
Charts may be displayed full screen, printed or exported as jpeg or png images. All charts clearly show the % of recorded data available for the requested chart period, so you can ensure your reports are reliable.