Business Security System Installation and Support.
Snap Shot Pro Standard & Long Range Cameras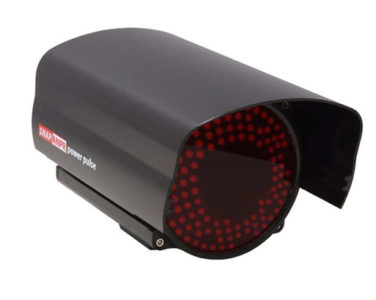 Our standard Snap Shot Pro camera is also our most popular is ideal for many short or medium range vehicle recognition applications. If you can't get the camera close to the action, just choose our long range camera instead. Both these cameras include a sealed camera, pre-wired inter-connecting flexible steel conduit and IP67 junction box.
Remember, these ANPR cameras are designed to display the licence plate perfectly but not provide any other detail of the vehicle. Do consider a second, high resolution colour image of the vehicle as well to provide a good "overview".
Full Specifications:
| | |
| --- | --- |
| Part no | 6120 (6121) |
| Range | 15-55 metres |
| Power pulse IR LED illuminator | Yes |
| Minimum illumination | 0 Lux |
| Shutter speed | 1/1000th sec |
| Resolution (TV Lines) | 460 |
| Quickset keypad | Yes |
| Zoom in | |
| Zoom out | |
| Iris open | |
| Iris close | |
| Focus(auto one-shot) | |
| Image flip (anpr only) | |
| Reset camera | |
| Store | |
| Anpr/overview select switch | |
| RS485 remote telemetry local/remote select switch | Yes |
| Video opto-isolator (anpr) | Yes |
| Video opto-isolator (overview) | No |
| Video level boost (anpr) | Yes |
| Vehicle speed sensor | No |
| 5-120 mph range | |
| Directional filter | |
| Approaching vehicles only | |
| Accuracy +/- 1 mph | |
| Licence exempt | |
| Supply voltage | 24v ac (230v) |
| Power consumption | 20w |
| Camera dimensions (HxWxD) | 120x120x195 |
| Junction box dimensions mm | 188x188x130 |
| Weight | 2.4kg (3.1Kg) |
| Flexible steel conduit | 1 metre |
| IP rating | IP67 |