Business Security System Installation and Support.
SmokeCloaks Instant Theft and Raid Protection for Jewellers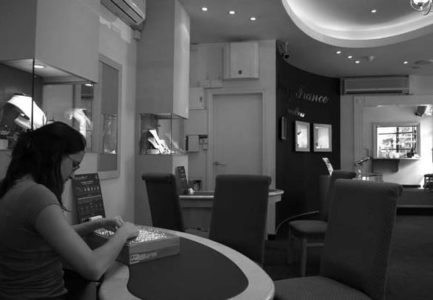 Jewellers have a lot at stake with high value stock clearly on display in the windows, this makes security very important.
Like many other jewellery stores, a jeweller from Winchester, UK had both CCTV surveillance and an elaborate alarm system installed. However, following a robbery it was proven that the staff were unprotected and this caused some concern.
There were a number of major issues at stake such as; response time, visibility of stock, and protection of staff, they decided it was time to find out about SmokeCloak products and get it installed as soon as possible.
The same robbers turned up at the jewellery store and the SmokeCloak system was activated and the intruders left the store within 14 seconds – taking nothing with them.
MSS Professional Smoke Cloak - Warehouse Alarm Example