Business Security System Installation and Support.
CAN WE HELP?Enter your details and we'll be in touch.
360 Vision Predator Camera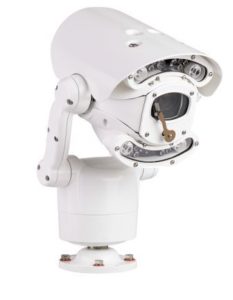 360 Vision Technology has a well-deserved reputation for outstanding product research and development. Their team of highly experienced software, hardware and mechanical engineers have consistently innovated and developed unique products for the security industry.
The Predator range of cameras is well established with a reputation for reliable performance and rugged styling and the IP version has all the functionality of the analogue Predator, but with all the benefits associated with IP technology.
This means the IP Predator comes with multi-protocols as standard allowing a quick and simple integration with many leading DVR's, Matrices and IP systems. They will also allow remote access to both live and recorded images from PC's, tablets and smartphones.
The Predator range covers all applications with a comprehensive range of models including analogue, HD, Thermal, Radar, and Stainless Steel versions.
Key Features
Ultra low light performance
ONVIF 2.4 Profile S Fully Compliant
1080p Full HD
30x and 20x Optical Zoom options
Ultra low light options
ANPR compatible
High light suppression to eliminate glare from vehicle headlights and other bright objects
Rain guard around the optical glass to reduce water on the screen
IR option for 400m illumination
Dual IR & White Light LED option
Colour at Night technology for true colour at night
Unique alarm activated White Light illumination for enhanced CCTV surveillance