Business Security System Installation and Support.
Avalon H Digital Video Recorder (DVR)
The Avalon H was available as a 4, 8 or 16 channel, high performance Digital Video Recorder.
It offered a cost-effective, high-performance DVR, that incorporated H.264 video compression technology for increased storage and smoother video transmission.
The Avalon H DVR is no longer available or supported by the manufacturer, but this is a robust unit, and many remain in daily use.

360 Vision Avalon H DVR – 1970 issue
As an end-of-life unsupported product it is inevitable that the Avalon H will become more susceptible to issues.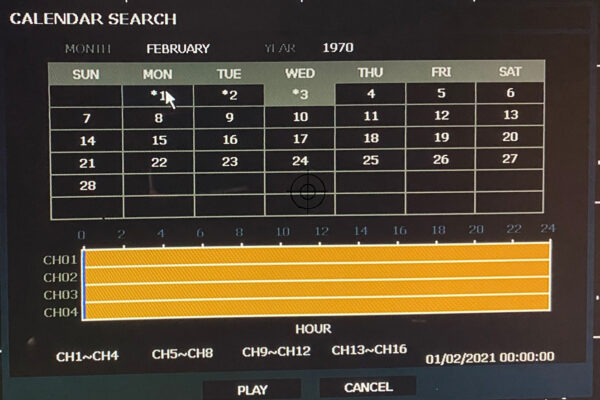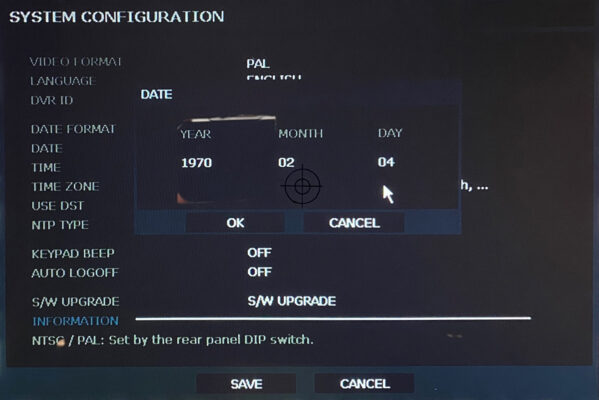 We have been made aware Avalon H recorders are experiencing a Time / Date issue associated with the dates in year 2021.
The operations resulting in issues include:
The use of express playback causes the system to 'jump' to a 1970 date after any changes are made to the Calendar
The inability to export footage dated 2021 on the unit itself
Do you have a 360 Vision Avalon H DVR?
How to identify an Avalon Model H DVR:
Black DVR
Orange numbers run along the front at the top
The round wheel on the right-hand side
CD/DVD tray or blanking plate on the left-hand side
Red hard drive light flashes, if solid red hard drive light then DVR is an Avalon Model T
360 Vision Avalon H DVR – Support
We can help If you are experiencing any issue with your Avalon H DVR, simply complete the contact form below and we will contact you.
Full details and specifications of the Avalon H DVR can be found on our website here.