Business Security System Installation and Support.
About Deceuninck
Deceuninck is a Belgium based company who design and manufacture innovative building solutions to help build sustainable homes. They're currently active in over 75 countries and are one of the top 3 players in Europe within their sector.
As a result of significant company growth, Deceuninck's site in Calne, Wiltshire now features two 140,000 square foot buildings used for production and storage.
The Challenge
Deceuninck's sites in Calne are open 24/7 to load & unload deliveries from the UK and receive deliveries coming from overseas. Operating a large open facility, they faced the on-going challenges of trespassers taking up residence at the site.
In addition to controlling access, the company's existing fire detection system within the warehouses continually detected substances stored on the racking resulting in false alarms. Given the nature of the products being stored, the false alarms would often result in the Fire service unnecessarily attending site.
As a result of these operational challenges, Deceuninck were looking for a new security provider who could offer them a comprehensive security review and make detailed recommendations.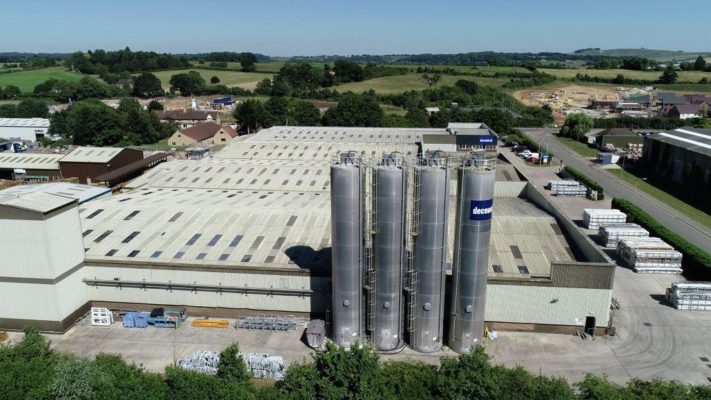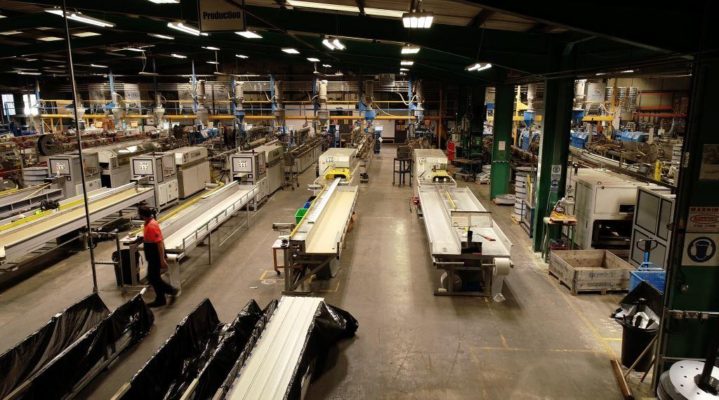 The Solution
After performing comprehensive site surveys, AlertSystems replaced the existing smoke detectors and replace them with more effective Optical Beam Detectors. The Optical Beam Detectors check and detect the quality of the air and accurately generate alarms based on the specific readings.
Previously, Deceuninck had relied on manned guarding to perform regular tours of the site and clock in at various checkpoints to maintain site security. However, as a result of the security review, we proposed a solution to Deceuninck to provide more coverage of their sites while also enhancing health & safety and quality control.
Our proposal included a CCTV solution which consisted of 360 Vision Technology's Invictus and Predator cameras, these were programmed to perform site tours to cover all strategic areas of the business.
The existing analogue cameras inside the warehouse were integrated on to an Avigilon platform, operating on Avigilon Control Centre (ACC) software. This offered an easy to use Video Management Software, allowing the operators to view any areas of the site and quickly find and respond to any incidents within seconds.
The Results
Since replacing the smoke detectors with Optical Beam sensors, there has been a significant reduction in the number of false alarms. The Fire System installed by AlertSystems is now highly regarded by the local Fire Brigade and Deceuninck's site has been used several times for training purposes as an example of best practice.
Installing high-definition CCTV cameras across the sites and integrating the existing cameras on to an Avigilon platform has allowed operators at Deceuninck to easily monitor safe working practices. This has been instrumental in reducing the number of health and safety-related incidents. Deceuninck's commitment to security and focus on safe working practices have recently helped them win their 8th Royal Society for the Prevention of Accidents (RoSPA) award.
"Our experience with AlertSystems has been excellent. They are a great bunch of lads that all know their stuff.
They understand our site and operational requirements and always discuss with me their planned activities. They've been more than perfect."
Lew Harvey, Health & Safety/Training Coordinator