Business Security System Installation and Support.
Hanwha Bullet Cameras
The Hanwha Bullet Cameras are available in either 1.3 MP or 2 MP and are an ideal outdoor solution. The IR LEDs allow visibility in total darkness for up to 20 metres. The Variofocal lens will provide a wide range of installation environments.
The cameras also conform to IP66 and IK10 ratings for weather/dust proofing and vandal impact rating. The SNO-L5083R and the SNO-L6013R also have an on board SDHC memory card recording slot which creates a simple recording solution up to 32GB.
External 1.3MP (720p) Waterproof IR Bullet Camera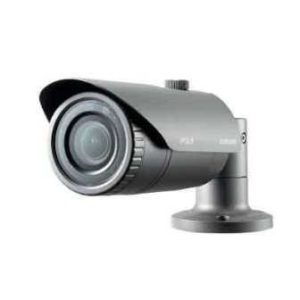 Key Features:
30fps all resolutions (H.264)
3 – 10mm varifocal lens
Motion detection, Tampering
IR viewable length 65ft
Hallway view support (Rotate 90˚/270˚)
IK10, IP66
External 2.0 MP (1080p) HD Waterproof Bullet Camera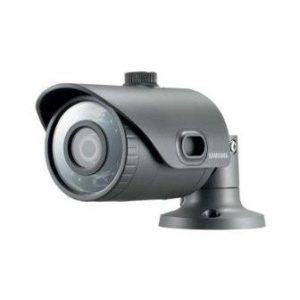 Key Features:
30fps all resolutions (H.264)
3.6mm fixed lens
Motion detection, Tampering
IR viewable length 65ft
Hallway view support  (Rotate 90˚/270˚) IP66
External 2.0 MP (1080p) Waterproof IR Bullet Camera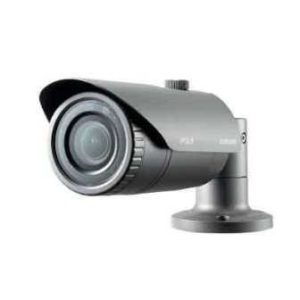 Key Features:
30fps all resolutions (H.264)
3 – 10mm varifocal lens
Motion detection, Tampering
IR viewable length 65ft
Hallway view support (Rotate 90˚/270˚)
IK10, IP66